The ASU Math Olympiad is a math competition for fourth, fifth, and sixth grade students. Students spend an entire morning working hard on three tests.
The first test is a number sense test where they put their mental math skills to the test; they only have 15 minutes to attempt to complete 80 problems.
The second test is a multiple-choice test, which addresses a variety of math skills.
The final test is the team test.
---
Starline had two sets of teams for each grade level. The teams had to work together to solve as many word problems as they could. All three tests were challenging, but the students put forth so much effort and tried their absolute best.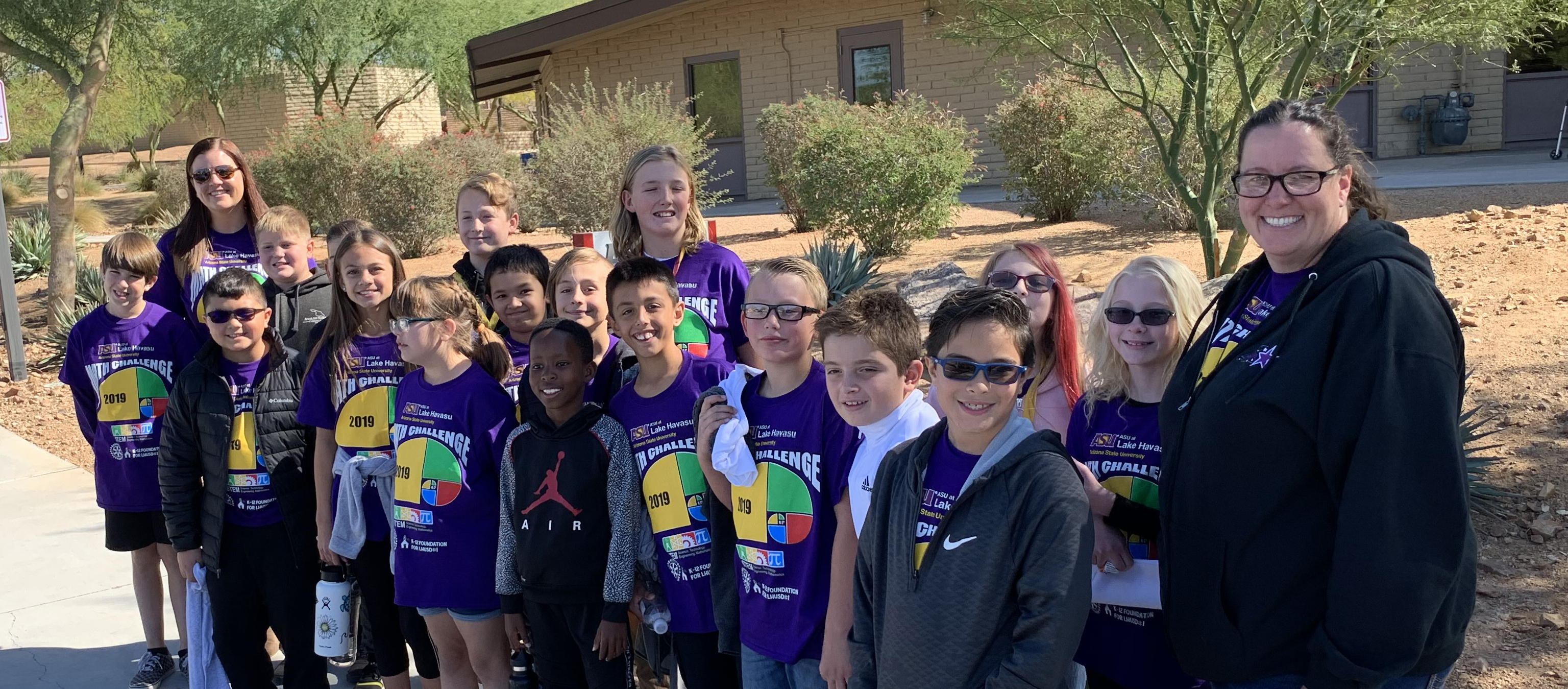 WE ARE PROUD OF THEM! As a result, Starline had students who took home medals:
Top Mathematician for Starline: Carson Lockman
5th Grade Individual Scores: Evan Barnes (4th Place)
5th Grade Team Test: Keahi Kalauli, Hailey Osgood, and Evan Barnes (1st Place)
Overall School Placement: 4th Place
The following students represented Starline at the ASU Math Olympiad:
4th Grade Team 1: Sarah Clark Timmerman, Caleb Lloyd, and Jackson Espy
4th Grade Team 2: Parker Chavez, Gabriel Kesitilwe, and Dominic Bailey
5th Grade Team 1: Keahi Kalauli, Hailey Osgood, and Evan Barnes
5th Grade Team 2: MaryJane Behrendt, Caleb Wincell, and Ameer Atassi
6th Grade Team 1: Mason Chambers, Mason Roady, and Carly Tischer
6th Grade Team 2: Aubrey Vessells, Mason Zettel, and Carson Lockman